The Almighty Tallest Red Figurines were made by Palisade Toys.
Types
Regular
Hot Topic Variant
Special Edition Set of Doom!
Regular (Series 2)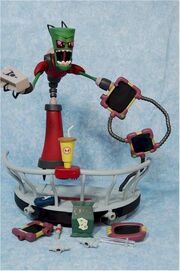 Hot Topic Variant
These can only be found at Hot Topic.
Special Edition Set of Doom!
A super-rare variant- basically a recolored version of Series 1's standard Tallest Purple.
Ad blocker interference detected!
Wikia is a free-to-use site that makes money from advertising. We have a modified experience for viewers using ad blockers

Wikia is not accessible if you've made further modifications. Remove the custom ad blocker rule(s) and the page will load as expected.