---
We currently have 747 articles about Earth's impending doom.

Would you like to help Invader ZIM get back on air as a full fledged animated TV series again?
Then visit any or all of these links!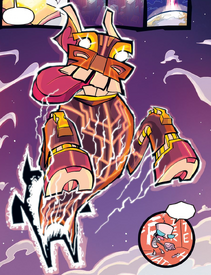 The
Star Donkey
is a powerful space entity once worshipped by the
Horkans
. In
Issue 3
,
Zim
summons it in order to kick all life off of the
Earth
.

Affiliated Wikis
Ad blocker interference detected!
Wikia is a free-to-use site that makes money from advertising. We have a modified experience for viewers using ad blockers

Wikia is not accessible if you've made further modifications. Remove the custom ad blocker rule(s) and the page will load as expected.